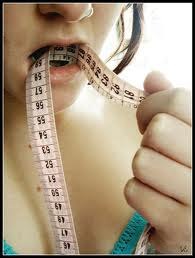 Somehow today I managed to put on a pound :( one single pound, yet I didn't eat anything more then usual :(
I worked hard not to but I did anyways. I really need to start looking into so help from diet pills.
I hate food. I do I do.
Hopefully by next Saturday I can be down 2 pounds.
I can do this
-sandy.
P.s - Here are a list of books relating to ED's :)
A Skeleton in the Closet: Remembering My Spirit
by Beth Sarabura, Adam Himber, Patrizza Elizabeth Jimenez, Hilda Wong
Angel Mommy: A Story of a Bulimic Mother
by Linda Krikorian
Eve's Apple
by Jonathan Rosen
Fat Chance
by Leslea Newman
Good Enough...
by Cynthia Nappa Bitter
Kelly's Last Chance
by Lorraine Trovato-Cantori
Life Size
by Maurice Beck Hexter
My Sister's Bones
by Cathi Hanauer
Perk!: The Story of a Teenager with Bulimia
by Liza F. Hall
Second Star to the Right
by Deborah Hautzig, Joy Peskin, S. November
Starving Hearts
by Lynn Ruth Miller
Stick Figure: A diary of My Former Self
by Lori Gottlieb
The Best Little Girl in the World
by Steven Levenkron
The Hunger
by Marsha Forchuk Skrypuch
Wasted: A Memoir of Anorexia and Bulimia
by Marya Hornbacher